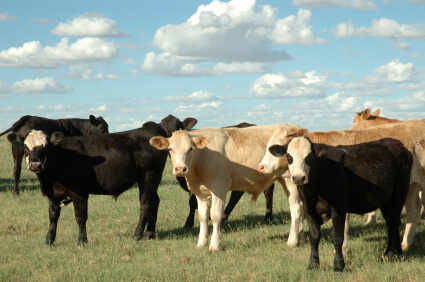 Prairie Ridge Veterinary Clinic cares for Havana area large animals, too. Whether pet livestock or herd animals, we work with our clients to develop a quality preventive health care plan that will address parasite control, disease prevention, and reproductive calendars. We will be happy to come to your farm, talk with you, and together determine what the needs of your animals are.
---
Pet Livestock
Pet livestock, such as llamas and alpacas, require individualized wellness programs that include nutrition, vaccinations, parasite control, dental care, and reproductive health.
Wellness exams—During our comprehensive wellness exams, we will examine hoof care, vaccinations, deworming, supplements, and herd health management. Routine exams will allow us to monitor and score body conditions, such as obesity. We can help with reproductive management and pre- and post-natal care. 
Sickness exams—While routine wellness exams help prevent serious illness, animals can become ill and require more specific health care services.
Surgeries—When your pet requires surgery, you want only the best. Talk with our veterinarians about routine surgical procedures, such as castrations, C-sections, dental care, and microchipping.
Grooming—Toenails should be clipped when they begin to curl
---
Livestock Herd Health: Cattle, Sheep, and Goats
We can customize a herd health plan tailored specifically to meet the needs of your farm. Our services include parasite control, vaccination programs, reproductive management, pregnancy checking, nutrition, and herd surgical procedures, such as castration and dehorning.
Dr. Yetter has almost 30 years of experience in dealing with the problems and illnesses of livestock, including the many issues associated with the birthing process.
"Dr. Yetter's professional & compassionate care enabled us to have Lady as a member of our family for over 17 years. Through his knowledge, extensive research, and willingness to reach out, he provided Lady with a long quality life in spite of numerous health issues. We are eternally grateful."

— Diane & Terry Svob

"Dr. Yetter and the staff at Prairie Ridge have given excellent care to my family of pets for about 20 years. I always feel comfortable asking questions and knowing I will get complete, caring answers. Dr. Yetter researches to find the best treatment options. My cats and dog are family to me, and we trust Prairie Ridge Veterinary Clinic."

—Janis Blout

"We are so grateful for the hard work and extra research Dr. Yetter did for our Tansy-cat to find out why she wasn't eating. If there is a time when your most precious friend is ill and you need to trust someone to care for them, Dr. Yetter is definitely that person! He went above and beyond to do everything he could to save our beautiful Tansy."

— Tom & Bev Berberett

"My pets have been patients of Dr. Yetter and his great staff for many years, and I have always been grateful for their efficiency and helpfulness. Having good care right here in Havana is a big plus!"

— Jan McFarlin

"I began to bring in my labs into PRVC when I started working there, and was happy to have such a caring and knowledgeable doctor to take care of two of my best friends. It always amazes me just how much care goes into each and every animal, let alone the perseverance of Dr. Yetter and staff (I should call them family) in working out how to treat each and every problem."

— Chris Johnson